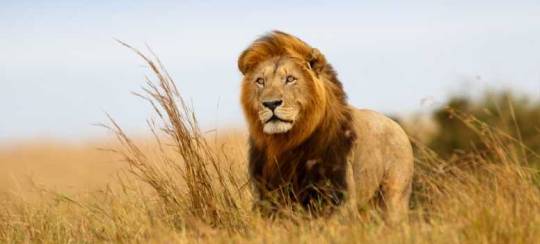 Gay Alphas face a particularly difficult issue as they rise into Alphahood. Their natural instincts as Alphas tell them to use faggots the way straight Alphas do. But the pressures of society and the gay community discourage this mentality, pushing them to seek "normal" and "healthy" monogamous, committed relationships instead.
This pressure to conform is compounded by the fact that gay Alphas look at faggots through two lenses: (1) The honest Hierarchical lens of the faggot as a servant, and (2) the false, politically-correct lens of gay equality and brotherhood.
So these conflicted gay Alphas make the socially-acceptable choice first. It's only after they're in these relationships do they realize the mistake.
I mention all of this to preface a discussion I've been having with a gay Alpha named Tom. He had left me a question on the main site fagsworshipalphas.com, but I missed it. So then he sent me an email. I'd like to share with you his thoughtful letter, then my response:
Hi Fag.

I've been reading your blog for months now and find it fascinating. Keep up the good work.

I'm an alpha in a committed relationship with a sub/bottom. But I'm struggling as he isn't as submissive as I want him to be. Sometimes when I tell him to do something he will make a comment or give me backtalk. And during sex, he often wanks his cock despite me telling him I find it disrespectful. (I was the one who asked the question about this recently, which I see you have removed).

Overall, things are good and he is a dutiful partner who cooks, cleans and generally looks after my needs. But essentially, I want him to become more fag-like. I want him to be like the fags you describe on your blog.

Do you have any advice for how I can expedite this process? My patience is wearing thin.


Thanks,
Thomas

Ugh, my heart melted when I read this! You can sense the desperation in his words, the frustration. This reads like the plaintive howl of a caged lion. That's exactly what Master Thomas is – a caged lion unable to hunt and kill the way his natural urges demand.
Speaking of cages, here was my response:
Master,

Thank you for writing!

I would like to answer this question here, and then I will transfer it to the site.

If you really want to amplify this sub partner's submission to you, then you need to cage him, Master. Do not allow him to squirm away from this inevitability either. Be firm, and force him into chastity. The cage will have the effect of constantly reminding him of his proper role, while also preventing the self-satisfaction that causes subs to develop more independence. Your faggot partner will then be reliant on your firm cock in his pussy to achieve pleasure, which is optimal.

The faggot needs to feel like a hole, a slave. That is what Nature made us to be, Master. You know this … your faggot needs to learn this, too.

I want to add that it was probably a mistake to get into a proper relationship with this faggot, Master. To have true dominance over your slave, there must be a separation. It's like a boss fraternizing with his underlings. It simply doesn't work.
Hierarchy is everything in Male relationships. Strict enforcement of it keeps everyone safe within their natural roles.

I hope this helps, Master. Please keep me informed of the progress.

with love and worship,

– sam the faggot

Alphas gay and straight are honestly so similar that their sexual orientation is immaterial. Both sets operate on a higher level of human interaction, a step above the everyday cares of average human relationships. Alphas are all governed by pure concepts of power, dominance, respect, honor, dignity, and nobility. They are the distillation of Man.
As such, they all want a similar thing in life: to run free and uncaged, hunt and conquer and kill, survey their lands and roar at the sun.
And when they find themselves constrained, they must grapple with it and make the situation bend to their will.
Master Thomas must do this. This faggot must submit to his authority, or it must go. His Alphahood is demanding swift and decisive action.
It will not be ignored.